Te Taumata o Ngāti Whakaue Iho Ake Trust
Find out about setting up and ESL and accessing Whiria
Kai ngā mana, kai ngā reo, kai ngā kārangarangatanga maha o te motu me te rohe o Te Waiariki, Te Moana nui a Toi (Bay of Plenty), tēnā koutou, tēnā tātau katoa. Nei rā te reo maioha a Ngāti Whakaue Iho, a Ngāti Whakaue Ake, e mihi atu nei ki a koutou katoa.
Te Taumata o Ngāti Whakaue Iho Ake Trust was established by Ngāti Whakaue in 2005 to achieve the aspirations of the iwi in the areas of education, te reo and well-being.
Te Taumata o Ngāti Whakaue is a kaupapa Māori organisation that utilises kaupapa and tikanga Māori based approaches in the design and delivery of programmes.
Te Taumata o Ngāti Whakaue Iho Ake Trust aims to:
Provide leadership and advocacy in te reo me ōna tikanga
Empower whānau engagement in education, science, and technology; and
Drive improvements in social determinants such as education, employment, housing and health.
Te Taumata o Ngāti Whakaue is endorsed by Te Tatau o Te Arawa as they believe Te Ahu o te Reo Māori aligns with their two goals of influencing the education sector and the Reo Rua Strategy for Rotorua. Te Tatau o Te Arawa also acknowledges and understands that there is both the capacity and capability to complete this programme with mana and integrity.
Over the years, Te Taumata o Ngāti Whakaue has continued to lead in the education space, evolving to meet the ever-increasing needs of tamariki, whānau, hapū, iwi, schools and kura.
They now play a key role in all aspects of the education pathway starting with pēpi at Puna Manawa o Whakaue, to taiohi through the Kōkiri Alternative Education Centre, and support for Schools and teachers throughout the rohe as accredited professional learning and development (PLD) providers with the delivery of Whiria Te Ako (Te Rangihakahaka) PLD services.
Delivery Region
Te Moananui a Toi – Bay of Plenty/Waiariki
Taumata/Levels being taught
Te Ahu o te Reo Māori is much more than just a 22 week-long reo course. It is an opportunity for ākonga (learners) to strengthen the learning community across educational settings, such as Kōhanga Reo, early learning education (ECE) centres, schools and kura, not only for the development of the ākonga involved, but also for the communities the tamariki (children) and whānau live and learn in.
It is believed that the learning and delivery framework developed by Te Taumata o Ngāti Whakaue strongly aligns with the proposed learning outcomes of Te Ahu o te Reo Māori across the seven levels of Ngā Taumata o Te Ahu o te Reo Māori, and that this framework is adaptable and flexible enough to be responsive to the needs of ākonga.
Pouwawao (learning facilitators) will also be able to adjust akoranga (learning sessions) and the selection of teaching resources and lesson outcomes based on the needs of ākonga.
The goal is to nurture and advance the educational and learning opportunities of tamariki and the communities which they live in.
Through learning and professional development opportunities such as Te Ahu o te Reo Māori, the connections and relationships between schools, local iwi and mana whenua will be encouraged and nurtured through a tikanga (practice) based approach.
Contact person
Bryce Murray
Poumanatū - Ahurea
Te Taumata o Ngāti Whakaue Iho Ake Trust
2C Ranolf Street
PO Box 12017, Rotorua 3040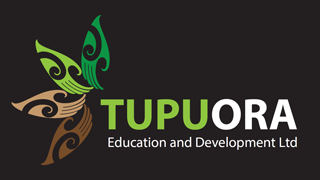 TupuOra Education and Development Limited
Through the privilege of piloting Te Ahu o te Reo Māori from 2019-2020, TupuOra was able to provide support and infrastructure for renown local experts and iwi to realise their collective aspirations for te reo Māori locally, and within a teaching and learning context.
TupuOra crafted and developed the unique and highly successful programme named Te Rekamauroa which is designed by teachers for teachers. Te Rekamauroa is phase one and has been purposefully contextualised across education sectors covering local dialect, history, stories, songs, haka and narratives.
Te Rekamauroa is derived from a type of kūmara, brought here to Aotearoa from Hawaiki. Translated as "The Long-Lasting Sweetness" the kūmara was traditionally grown and harvested in ways that had to be adapted to suit the new environment; much like how we need to stay current and think strategically around language regenesis today, so we can forever savour the sweetness of the Māori language.
Complimentary to Te Rekamauroa, TupuOra has integrated a graduate support programme named Te Rua Korotangi. The name refers to the traditional storehouse where the kūmara was stored, therefore acting as a repository to nurture the sweetness of the harvest, or in our case, the richness of the learnings acquired through Te Rekamauroa.
As phase two, Te Rua Korotangi provides participants with examples and opportunities to embed Te Reo within their learning environments, through fun events and initiatives.
Our phased programming for Te Ahu o te Reo Māori has been drawn directly from tikanga Māori as the overarching philosophy that will continue to guide and inform its ongoing delivery across the regions where we have been fortunate to secure delivery.
A key contributing factor to the success of our programme and a guiding principle of our kaupapa is the ability to create a culture and environment of 'hihiri' (inspiration and invigoration) to grow te reo Māori and tikanga Māori capabilities within each participant.
Through participation in the TupuOra Te Ahu o te Reo Māori programme, participants will gain a safe, enjoyable, authentic and meaningful environment in which to grow and nurture their te reo and tikanga Māori capabilities.
Participants will also benefit from access to the knowledge, skill and expertise of key te reo Māori champions and educators from within their respective regions.
Delivery Region/s and Location/s
Te Tai Tokerau – Whangārei/Kaikohe
Tainui – Hamilton/Ngāruawāhia
Waiariki – Tauranga/Whakatāne
Taranaki/Whanganui/Manawatū – Palmerston North
Taumata/Levels Being Taught
TupuOra has developed a curriculum outline that aligns specifically to the learning outcomes and success indicators across the different levels of NgāTaumata o Te Ahu o te Reo Māori. Careful consideration was taken to ensure the curriculum content step ups from level one through to level seven across the subject areas with clear and consistent progressions.
Level Descriptors
Below is a generic outline of the content delivered at each level to assist our participants in deciding what level is appropriate. It is important to note that this is only a guide, and the content may be slightly adjusted. There is other content as a part of specific regional delivery which may contain, but is not limited to customs and protocols, songs, prayers, traditional laments, and local histories.
Level 1 (English mode of delivery)
Local Dialect - simple pronunciation, consonants, vowels, digraphs, 'T' sounds
Use - terms of address, pepeha
Grammar - syllabic stress, definite/indefinite articles, simple commands
Curriculum - introductory phrases, Māori language resources
Revitalisation - Māori language history, Māori Language Act 1987, iwi revitalisation plan
Level 2 (English mode of delivery with minimal use of te reo Māori)
Local Dialect - pronunciation extension, 'T' class determiners
Use - simple conversation
Grammar - numbers and counting, personal pronouns
Curriculum - introductory, instruction and supporting phrases, Māori language resources
Revitalisation - understanding the Māori language status
Level 3 (English mode of delivery with increasing use of te reo Māori)
Local Dialect - the marae complex, the locative particle 'kei'
Use - passives as commands, the use of 'kaua', interactive games
Grammar - active tense structures and their negatives
Curriculum - simple prayers and songs, curriculum, commonly used instructions
Revitalisation - Māori language week, Matariki celebration
Level 4 (Bilingual mode of delivery)
Local Dialect - genealogies, A/O prepositions
Use - interactive conversation, past and future tense questions
Grammar - A/O categories, 'T' class possessives
Curriculum - delivering prayers and songs, to plan and teach a curriculum area
Revitalisation - to celebrate Māori language week, create a classroom revitalisation plan
Level 5 (Bilingual mode of delivery with minimal use of English)
Local Dialect - tribal colloquialisms
Use - intermediate language to guide and complete tasks
Grammar - passive structures, stative structures
Curriculum - to conduct a lesson in a curriculum area
Revitalisation - to conduct sessions building awareness of te reo Māori
Level 6 (Total immersion mode of delivery)
Local Dialect - formal and informal language (local karakia, waiata)
Use - the language and practices within the wharekai (suggested)
Grammar - the prefix 'whaka', derived nouns, postposed particles
Curriculum - to deliver a main curriculum area in total immersion
Revitalisation - to manage strategies and revitalisation domains
Level 7 (Total immersion mode of delivery)
Local Dialect - to conduct a formal occasion (suggested)
Use - to facilitate high level fluency lessons (suggested)
Grammar - grammar correction, contemporary language domains
Curriculum - to create resources for, deliver and manage an advanced curriculum area
Revitalisation - to design, facilitate and evaluate a community language plan
Programme delivery is in two phases. Participants will complete 170 hours for each level undertaken.
Phase 1: Te Rekamauroa - 120 hours of directed and self-directed learning
Phase 2: Te Rua Korotangi - 50 hours of learning consolidation and enhancement
The delivery of curriculum will be achieved through a mixed mode of face-to-face learning and online delivery – Kura Whakahihiri (two-day workshops); Akoranga Whakahihiri (full day workshop); Te Whakapūmautanga (self-directed learning) and Wero (challenges).
Dedicated Te Ahu o Te Reo Māori webpage - Te Ahu o te Reo Māori | TupuOra Education and Development Ltd
Contact
Tineka Wanakore
Executive Officer
registration@tupuora.co.nz