Te Ataarangi ki Te Kāhui Maunga Charitable Trust
The Taranaki/Whanganui regional branch of Te Ataarangi was formed by pahake who led the drive for reo revitalisation in communities well before iwi authorities began to focus on community reo Māori programmes.
The focus of collaboration with iwi is directly through leaders of iwi reo strategies and iwi education strategies. The governance group formed for this project will support Te Ataarangi in maintaining the integrity of mita ā-iwi in the reo and tikanga they provide and the waiata, karakia and kōrero they present.
Te Ataarangi ki Te Kāhui Maunga is comprised of kaiako with a wealth of knowledge and experience to provide you with an unforgettable learning experience.
2-day Wānanga (x3) Two Face-to-Face & One Online
One day Orientation | One day Graduation
Weekly Lessons (x1 2hr session) - Online or Face-to-Face
Observations; and Self-Directed Learning
Delivery Region/s
Manawatū
Whanganui; and
Taranaki
With the main areas within the region including:
Ngāmotu
Hāwera
Whanganui; and
Te Papaioea
Taumata/Levels being taught
Ngā Taumata o Te Ahu o te Reo Māori:
Level 1 – First year
Levels 1-2 – Second year; and
Levels 1-3 – Third year
Contact person
General enquiries
Email: tauira@atarawea.maori.nz
Phone: 0508 ATARAWEA (0508 282 72932)
Website: atarawea.maori.nz
Te Ataarangi ki Te Kāhui Maunga Charitable Trust provider pfofile
Kāuru Limited
Kāuru is a provider of Māori education, specialising in teaching te reo Māori to the education workforce, providing a mana whenua lens over the Wellington and Manawatū regions which contributes significantly to the authenticity of their te reo Māori programmes.
Based in the bilingual town of Ōtaki, Kāuru has an innate ability to combine Māori education, Māori design and Māori ways of thinking to produce localised, contextualised and well-resourced te reo Māori programmes for participants.
Kāuru has a simple philosophy based on a Māori world view. The philosophy commits to ensuring that participants experience a journey of language learning that will have a profound and enduring effect on their teaching practice. The approach to delivery combines a sensitive and positive learning environment that is ideal for Māori and non-Māori alike.
Kāuru is inspired by core values (mātāpono) to guide participants through their te reo Māori journey:
Manaakitanga - In the context of teaching and learning, Manaakitanga includes being free of judgement, encouraging active participation and having support systems for engagement.
Rangatiratanga - The expression of rangatiratanga will be encouraged through the teaching of participants, the sharing of information and the recognition of AKO as a means of sharing learning experiences.
Whanokētanga - This principle value encourages innovation in thinking towards te reo Māori and how inheriting Māori practices can be normalised in different learning settings.
Māiatanga - Acknowledges the courage required to engage in learning te reo Māori, fostering te reo Māori and to ultimately be champions of te reo Māori revitalisation.
Takohatanga - Takohatanga is to have a sense of contribution. A contribution to a kaupapa; a contribution to a whakaaro; a contribution to a vision; a contribution to a purpose.
What ākonga will gain from participation:
Participants will gain the ability to pronounce words according to the local dialect.
The confidence to use te reo Māori in useful and appropriate ways.
The competency to structure simple and complicated sentences correctly.
A sense of responsibility to further contribute to te reo Māori prosperity.
The motivation to provide and co-create resources to normalise the use of te reo Māori in the learning setting.
Delivery Region/s
Kāuru has been endorsed by three iwi to deliver Te Ahu o te Reo Māori in their iwi regions. These iwi include:
Ngāti Raukawa te au ki te tonga – Region: Horowhenua, Manawatū and Rangitikei District; and
Te Āti Awa and Ngāti Toa – Region: Kapiti Coast District, Porirua City, Lower Hutt City and Wellington City.
Kāuru aims to offer delivery sites in Lower Hutt City, Wellington City, Porirua City, Kapiti Coast and Horowhenua.
Taumata/Levels being taught
Level 1 will be delivered in 2021 increasing to Level 6 by 2024
The taumata defined as learning outcomes from 1-7 will guide providers in the delivery of Te Ahu o te Reo Māori. These taumata particularly focus on pronunciation, use, local dialect, resourcing and revitilising of te reo Māori.
Kāuru will strive to realise the intentions and the outcomes of the taumata framework with a view to start with taumata 1 while adding taumata every year. This means that by 2024, Kāuru would have progressed participants through multiple taumata while continuously supporting participants to ultimately normalise the use of te reo Māori in the education workforce.
Contact person
Te Whatanui Winiata
02102839005
Email Enquiries:
Facebook Enquiries:
Te Ahu o te Reo Māori ki te tonga
@taotrmkitetonga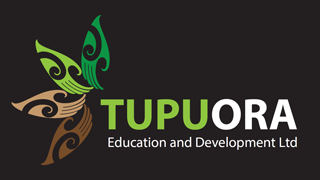 TupuOra Education and Development Limited
Through the privilege of piloting Te Ahu o te Reo Māori from 2019-2020, TupuOra was able to provide support and infrastructure for renown local experts and iwi to realise their collective aspirations for te reo Māori locally, and within a teaching and learning context.
TupuOra crafted and developed the unique and highly successful programme named Te Rekamauroa which is designed by teachers for teachers. Te Rekamauroa is phase one and has been purposefully contextualised across education sectors covering local dialect, history, stories, songs, haka and narratives.
Te Rekamauroa is derived from a type of kūmara, brought here to Aotearoa from Hawaiki. Translated as "The Long-Lasting Sweetness" the kūmara was traditionally grown and harvested in ways that had to be adapted to suit the new environment; much like how we need to stay current and think strategically around language regenesis today, so we can forever savour the sweetness of the Māori language.
Complimentary to Te Rekamauroa, TupuOra has integrated a graduate support programme named Te Rua Korotangi. The name refers to the traditional storehouse where the kūmara was stored, therefore acting as a repository to nurture the sweetness of the harvest, or in our case, the richness of the learnings acquired through Te Rekamauroa.
As phase two, Te Rua Korotangi provides participants with examples and opportunities to embed Te Reo within their learning environments, through fun events and initiatives.
Our phased programming for Te Ahu o te Reo Māori has been drawn directly from tikanga Māori as the overarching philosophy that will continue to guide and inform its ongoing delivery across the regions where we have been fortunate to secure delivery.
A key contributing factor to the success of our programme and a guiding principle of our kaupapa is the ability to create a culture and environment of 'hihiri' (inspiration and invigoration) to grow te reo Māori and tikanga Māori capabilities within each participant.
Through participation in the TupuOra Te Ahu o te Reo Māori programme, participants will gain a safe, enjoyable, authentic and meaningful environment in which to grow and nurture their te reo and tikanga Māori capabilities.
Participants will also benefit from access to the knowledge, skill and expertise of key te reo Māori champions and educators from within their respective regions.
Delivery Region/s and Location/s
Te Tai Tokerau – Whangārei/Kaikohe
Tainui – Hamilton/Ngāruawāhia
Waiariki – Tauranga/Whakatāne
Taranaki/Whanganui/Manawatū – Palmerston North
Taumata/Levels Being Taught
TupuOra has developed a curriculum outline that aligns specifically to the learning outcomes and success indicators across the different levels of NgāTaumata o Te Ahu o te Reo Māori. Careful consideration was taken to ensure the curriculum content step ups from level one through to level seven across the subject areas with clear and consistent progressions.
Level Descriptors
Below is a generic outline of the content delivered at each level to assist our participants in deciding what level is appropriate. It is important to note that this is only a guide, and the content may be slightly adjusted. There is other content as a part of specific regional delivery which may contain, but is not limited to customs and protocols, songs, prayers, traditional laments, and local histories.
Level 1 (English mode of delivery)
Local Dialect - simple pronunciation, consonants, vowels, digraphs, 'T' sounds
Use - terms of address, pepeha
Grammar - syllabic stress, definite/indefinite articles, simple commands
Curriculum - introductory phrases, Māori language resources
Revitalisation - Māori language history, Māori Language Act 1987, iwi revitalisation plan
Level 2 (English mode of delivery with minimal use of te reo Māori)
Local Dialect - pronunciation extension, 'T' class determiners
Use - simple conversation
Grammar - numbers and counting, personal pronouns
Curriculum - introductory, instruction and supporting phrases, Māori language resources
Revitalisation - understanding the Māori language status
Level 3 (English mode of delivery with increasing use of te reo Māori)
Local Dialect - the marae complex, the locative particle 'kei'
Use - passives as commands, the use of 'kaua', interactive games
Grammar - active tense structures and their negatives
Curriculum - simple prayers and songs, curriculum, commonly used instructions
Revitalisation - Māori language week, Matariki celebration
Level 4 (Bilingual mode of delivery)
Local Dialect - genealogies, A/O prepositions
Use - interactive conversation, past and future tense questions
Grammar - A/O categories, 'T' class possessives
Curriculum - delivering prayers and songs, to plan and teach a curriculum area
Revitalisation - to celebrate Māori language week, create a classroom revitalisation plan
Level 5 (Bilingual mode of delivery with minimal use of English)
Local Dialect - tribal colloquialisms
Use - intermediate language to guide and complete tasks
Grammar - passive structures, stative structures
Curriculum - to conduct a lesson in a curriculum area
Revitalisation - to conduct sessions building awareness of te reo Māori
Level 6 (Total immersion mode of delivery)
Local Dialect - formal and informal language (local karakia, waiata)
Use - the language and practices within the wharekai (suggested)
Grammar - the prefix 'whaka', derived nouns, postposed particles
Curriculum - to deliver a main curriculum area in total immersion
Revitalisation - to manage strategies and revitalisation domains
Level 7 (Total immersion mode of delivery)
Local Dialect - to conduct a formal occasion (suggested)
Use - to facilitate high level fluency lessons (suggested)
Grammar - grammar correction, contemporary language domains
Curriculum - to create resources for, deliver and manage an advanced curriculum area
Revitalisation - to design, facilitate and evaluate a community language plan
Programme delivery is in two phases. Participants will complete 170 hours for each level undertaken.
Phase 1: Te Rekamauroa - 120 hours of directed and self-directed learning
Phase 2: Te Rua Korotangi - 50 hours of learning consolidation and enhancement
The delivery of curriculum will be achieved through a mixed mode of face-to-face learning and online delivery – Kura Whakahihiri (two-day workshops); Akoranga Whakahihiri (full day workshop); Te Whakapūmautanga (self-directed learning) and Wero (challenges).
Dedicated Te Ahu o Te Reo Māori webpage - Te Ahu o te Reo Māori | TupuOra Education and Development Ltd
Contact
Tineka Wanakore
Executive Officer
registration@tupuora.co.nz